About OnlineCasino.com.au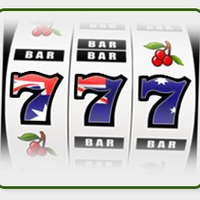 We started OnlineCasino.com.au to provide Australian online casino players with as much information as possible to make their online gambling experience an enjoyable and successful one. There were plenty of websites around who reviewed casinos and games, but very few were aimed or designed with only Australian gamblers in mind and we felt the gap in that market had to be filled. Thus OnlineCasino.com.au was born.
Our team are experts in both the Australian casino market and the gambling industry in general. All the information that we provide here at our website is free and is all specific to Aussie online casino players. We carry out reviews and comparisons of poker sites, casinos and games, with all of our assessments undertaken by professional Australian gamblers. All reviewers have numerous years of experience - both offline and online - and know exactly what to look for when evaluating or comparing a casino or a specific pokies game.
Why use OnlineCasino.com.au to find online casino sites:
We have over a decade of experience in the online casino industry
Our website is dedicated to the Australian market and staffed by Aussie experts
Thousands of visitors use our site to find great online casinos and promotional offers
We rank across a wide range of criteria, ensuring you can find the site that is right for you
You can contact us at

if you have any questions about internet casinos in Australia. Or, if you prefer, you may write to us at:
Suite 244
Seabridge House
377 Kent Street
Sydney NSW 2000
Australia
How We Review Online Casinos
When reviewing an online casino for Australian players we conduct a thorough analysis. Visits to these sites are made on numerous occasions and at various times of the day so a clear overall picture of every particular element on our checklist is achieved. Our selection criteria cover a wide range of features including:
Bonuses - We not only assess who has the biggest sign up bonuses, but also which Aussie casinos offers the best value too, including reloads and regular good value promotions.
Security - All our reviewed online gambling sites must meet the highest level of security and encryption before being approved.
Jackpots - Sites that include large progressive jackpots are highly rated, but we also look for sites that offer frequent regular lower jackpot payouts.
Deposits - We look for sites that offer a wide variety of deposit methods (and payouts) and also assess the speed of payouts from an Australian casino player perspective.
Audited Payout Percentages - Only online casinos that publish independently audited payout percentages are considered for inclusion. We look for good sites that offer the best potential returns.
Software - This is an element that is sometimes overlooked when assessing a website. Reliable, smooth, quick software with great graphics both for downloadable software and browser based games are requirements we always look for.
Games - The variety of games on offer, playability, graphics and payout frequency and prizes are all considered before we approve them. We also make sure there are games suitable for all levels of ability from complete novice to high roller.
VIP Programs - All online casino sites for Australian players offer some sort of VIP program these days and we compare them directly against one another to bring you only the very best rewards.
Customer Support - We look at type of support offered, email, online chat, telephone and how long response times are for any query. FAQ'S are also assessed and sites with fastest replies and best advice and information are the websites that we include at OnlineCasino.com.au.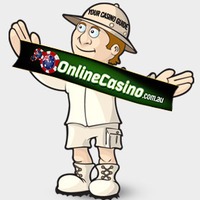 Why Use OnlineCasino.com.au
There are huge advantages to using our website when looking for a reputable Australian online casino site to join. All the information you need to know to make a balanced decision is here in one place. Our reviews are totally unbiased as we have no connection whatever with any casino or gambling company. The reviews are all undertaken by experienced Australian gamblers who only have the best interests of players in mind when making an analysis.
All our listed sites have been vetted thoroughly to ensure they are reliable. We work hard to ensure that you won't ever find any rogue casinos listed here and that your money and personal details remain secure.
We offer a variety of guides on different criteria, so whether you are looking for the best sign up bonuses, best games, or even the best online casino sites for POLI deposits, you can be sure you will find all the facts here.
There's an infrastructure in place to make sure we are constantly updating our reviews and other facts about online casinos. We're proud of our ability to publish the most up to date, relevant in depth information, focusing specifically on the Aussie casino player and we continually strive to not only continually maintain, but to improve this service.
We provide the best online information about every aspect of online casinos accepting Australian players and their games from an Aussie point of view. With all this information at your fingertips, we know you will definitely enjoy a great gaming experience when you use OnlineCasino.com.au.