Choosing the Best Australian Mobile Gambling Sites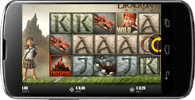 Today, Australians can gamble at a real money online casino any time they want, no matter where they are. That's thanks to the growing availability of mobile gambling, which allows players to bet on your iPhone, Android, tablets or other mobile device through apps and mobile sites.
Getting started with real money mobile gambling isn't always easy, however. That's why we've created this guide to mobile casino applications to help you to understand everything you need to enjoy these games. If you want to get started right away, try out the Slotomania app, or take a look at our shortlist of top online casino sites.
Here are our recommendations to find the top mobile casino sites:
How to Start Using Mobile Gambling Sites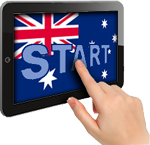 Almost all online casinos now offer at least some games for mobile devices, and most phones and tablets can access them. However, it's important to note that you'll need to have some sort of Internet connection in order to play at any mobile gambling site. In order to play online games, you'll need:
a Wifi connection
a 3G/4G enabled phone
or some other kind of wireless protocol
Before we move on with our real money mobile gaming guide, we should also point out that playing Internet gambling games on your phone or tablet will use data. If you have a data package that charges you beyond a certain point, you'll want to keep tabs on just how much data you're using while you play. Of course, if you are connecting through Wifi or if you have an unlimited data plan, then this won't be an issue for you.
Best Australian Dollar Online Casinos 2023
Related Tips
Blackjack Tips

Become an online blackjack expert with our top tips
Pokies Tips

Top tips for smarter online pokies play.
Roulette Tips

Improve your roulette play with our free roulette tips.
What Mobile Phones Can I Use?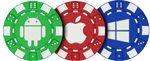 A common question from players is whether or not their phone or device can play mobile casino games and applications. In almost all cases, the answer is "yes." With few exceptions, all modern smartphones can handle the graphics and sound requirements for online casino sites. However, you can check each online casino's site to see which devices are compatible with their apps or mobile websites.
In 2023, Australians can use just about any iPhone or iPad to connect to mobile gambling sites. Android online casinos are also extremely popular, while Windows and Blackberry devices are also possibilities at most casino sites. Throughout the rest of our guide to mobile gambling, you can assume that sites and features are available for all mobile devices unless otherwise specified.
Downloadable Games and Apps vs. Mobile Sites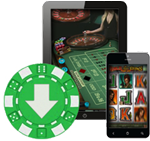 There are two types of mobile gambling games generally available in Australia: mobile casino applications that you can install on your mobile phone or device, and websites that can be accessed in your device's browser. These games are often very similar: if you've played at an online casino on your computer, think of these two options as "instant play" vs. downloadable casino software.
For Australian players, it is often easier to play on mobile-optimised sites rather than through an app.
For Australian players, it is often easier to play on mobile-optimised sites rather than through a mobile casino app. This is due to the policies of Apple and Google, which generally prohibit gambling apps to be placed in their respective mobile stores in jurisdictions where those companies aren't licensed. While Internet gambling is legal for Australian players, the government does not regulate foreign gaming sites, meaning their mobile casino apps aren't usually in these stores.
But that doesn't mean that apps are never available. In some cases, mobile casino apps slip through the cracks in the Apple App Store or Google Play, though you shouldn't count on that. More commonly, Android users may be able to download apps to their phones directly from the casino sites. This is possible due to the open-source nature of Android, which gives casino companies the ability to create and distribute apps on their own.
What Makes A Good Mobile Casino App
When you choose a mobile casino app to download, the first thing you look it is its rating, right? You want to know if others have had a good experience with it. That's a good indicator to bear in mind, but not everyone looks at the big picture when they assign a rating. And that could mean you miss out on a site that has great features, or that may require a bit of patience to get into.
So what should you be looking for and what makes a great mobile casino app?
A good welcome bonus is the first thing that you should consider. If you are going to play, then getting some free money to gamble with is well worth it.
Next on your list when tracking down a good mobile casino app is to look at how many games are on offer. The best will offer you several hundred, which is more than enough to keep you busy. They should also be independently audited by a firm such as eCOGRA, and registered in a trustworthy jurisdiction, such as Malta.
Don't worry if all f this sounds like a lot f fact checking and research. Our team has already done the hard work for you, bringing you a list f the best mobile casino apps around. All you need to do is download, sign up and play.
How to Sign Up for Mobile Gambling
TOP TIPS
There are generally two ways to open an account for mobile gaming. First, there's always the option of using an account you opened on your computer. Almost all sites will allow you to log into their mobile site using the same username and password as you use for your "standard" online gambling account, which can be convenient if you've been playing at a site for a long time and want to stay there.

You may also open a new account on your phone or tablet. To get started, you'll want to visit the casino's website on your mobile device. From there, you should see a link for opening a new account (you may also be able to download an app in some cases, after which you'd follow the same steps).

When opening a new account, you'll be asked for some basic information like your name and address. You'll also have to pick a unique username and a password. After your account is set up, you'll have access to free games, which you can use to become familiar with the software or website before you risk any money.

Once you're ready for real money play, you'll need to make a deposit into your account. There should be a cashier section in the app or on the mobile website which will guide you through the process. You may be able to use a credit or debit card, a Ukash voucher, an e-wallet like Neteller, or deposit directly from your bank account.

In some cases, certain deposit methods may only be available from a desktop or laptop computer, or you may need to deposit on a computer before you can use a certain method directly from your phone - check your favourite gambling site for details.
Why Play Mobile Gaming?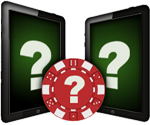 Mobile gaming is simple the most convenient way to play online gambling in the world today. There's nothing like knowing that you can place a bet whenever and wherever you are. No longer are you tethered to your computer: now you can play mobile pokies whenever you like, whether you're commuting to work or visiting relatives.
There are other benefits of mobile gambling, too. For instance, if you want to keep gambling software off of a family computer, having access through your personal phone or device is an excellent alternative.
Choosing the Best Mobile Site for You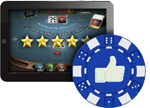 While there are numerous mobile gambling sites available in Australia, not all of them offer the same level of quality. This is especially true as mobile gaming has improved, as many sites now offer better graphics, more stable interfaces and a wider selection of games.
That's why this mobile gaming guide includes a list of recommended sites for you to choose from. While there's no single "best" casino or poker site for every player, these recommendations for iPhones, iPads, Android devices and other phones will help you find a site that offers safe, fair gameplay, a large selection of games, and the best in online gambling security. Check out our reviews and recommendations to find the right mobile gambling site for you today!
Mobile Gambling FAQ
Can I play the same games as desktop users on my mobile?

In most cases, mobile users can play the same casino games - blackjack, roulette, pokies, video poker, baccarat, craps and sic bo are all available. The graphics and animations are sometimes simplified, but the rules and payouts are the same. Some of the biggest pokies jackpots ever have been won by mobile users!

Is mobile banking safe?

Mobile deposits and withdrawals at online casino sites utilise the same encryption and security protocols that are used by major banks. This makes your transactions as safe as possible, and we only recommend sites that take every effort to protect the security of your information.

Can I play games for free on my mobile?

Almost all games that can be played on a mobile can be played in either free play or real money mode. If you want to try a game first without gambling any real money, you're welcome to do so.

Do I get a welcome bonus if I sign up with my mobile?

Mobile players are absolutely eligible for welcome bonuses. In some cases, you can get the same deposit bonuses as desktop players, while some casinos have special bonuses that are specifically designed for mobile users.

Do I have to create a new account?

If you already have an account at an online casino site, you can log into that casino's mobile software or website using the same account details. You can even use the same account balance to play real money games at both versions of the site.

How do I know I can trust mobile casino sites?

Mobile casino sites - like all online casino sites - are carefully regulated in their home jurisdictions to ensure fair and safe gameplay. And by sticking with only our recommended sites, you'll be able to avoid any rouge companies that are looking to scam users: we only recommend top sites with excellent reputations and long histories of customer satisfaction.