Online Gambling in Australia 2017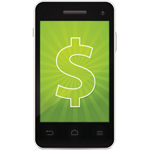 Are you part of the 80% of Australians who enjoy placing a wager? If so, there's a good chance you'll love online gambling. But before you drop your money onto just any Aussie online casino, you definitely need to read what our reviews team has to say first
The Australia online gambling market is one of the biggest in the world. And that means there are loads of sites trying to grab a piece of the action. To ensure you get a good gaming experience we've rated the top places to gamble online, with Jackpot City coming out as the best site overall. Any online gambling site listed here offers you:
Amazing welcome bonuses for mobile and desktop players.
Plenty of speedy and secure casino transaction methods.
A huge selection of real money casino games.
Best Australian Online Gambling Sites 2017

Games You Can Bet On
Australia is one of the biggest markets in the world for online gambling. As a result, you can find a vast assortment of games that are available. Regardless of your budget or the types of real money games that you like to play, there is a site that should fit your needs.
About Real Money Australian Online Gambling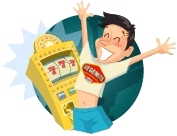 Horse racing and lotteries may have been the country's first gambling activities, having since merged with Asian and Aboriginal influences to create some unique gaming opportunities for those that like to wager. Gambling sites online have been quick to capitalise on this and offer a huge number of games to keep even the most jaded gambler happy.
Australian online gambling has been through a metamorphosis. In 2001 the Australian government issued the Interactive Gambling Act which means that a real money online casino based in Australia cannot accept Australian players. Fortunately, gambling still thrives as the law did not make it a crime for Australian players to enjoy gambling online at foreign sites, problem gamblers can also find help from various problem gambling organisations based in Australia.
To find out more information about gambling in Australia visit the ACT Gambling and Racing Commission website. If you are concerned about your own gambling, or that of a friend of loved one, you can get 24/7 support from the Victorian Responsible Gambling Foundation.
Gambling's Legality in Australia
Gambling is legal in Australia, however, there are some restrictions placed upon the various gaming products that are available. In Australia, there are two primary laws that regulate gambling. For land-based casinos, the most important law is the Casino Control Act and for online gambling, it is the Interactive Gambling Act. Responsibility for gaming falls to the different states and territories, so regulatory control can vary depending on where you are located.
In Australia, you can find several land-based casinos all over the country. In addition to this, you will also find that there are online operators that do provide internet gaming for the residents of Australia. In accordance with the Interactive Gambling Act of 2001, Australian online casinos are prohibited from offering or advertising real money gambling to citizens of Australia. However, there is no law that prohibits Australian citizens from gambling with online casinos that operate offshore.
The difference between an onshore casino and one that is offshore is that an onshore company is based in Australia and an offshore company is not. This is an important distinction because the onshore casinos are only allowed to offer gaming to people outside of Australia. Fortunately, there are plenty of offshore casinos that do offer gaming for Australian gamblers.
Mobile Gambling
Mobile gambling is also popular in Australia. More and more operators are now offering online wagering directly from your smartphone. This means the same great gaming experience can be enjoyed from your iPad, iPhone or Android device.
Today gambling online is hugely popular in Australia. Online gambling casinos cater for every type of player and budget. You can play online pokies for a few cents, or gamble big money on blackjack tables. And you can enjoy games at Australian gambling sites at any time of the day or night, because an online casino never closes for business. For more specific information, check out our Australian Gambling Guide.
iPhone

iPhone users can find a large selection of online casinos that do provide access through their Apple devices. Just check out our list of the best iOS casinos to get started.

iPad

Many of the top casinos do offer gambling on the iPad. Follow our recommendations to find the casinos that provide the best experience for slots, poker and more on the iPad.

Android

With devices like the LG G5, Huawei P9 and Samsung Galaxy S7, Australian's can gamble at the top sites with Android apps. Grab your Android device and find the top mobile sites here.

Tablet

Find casinos that offer a wide range of tablet gambling options. For devices like the iPad, the Nexus or the Samsung Galaxy Tab, there is a casino that has an experience that is made for your device.

Windows Phone

Windows Phone users won't get left out of the mobile gaming market. With devices like the Nokia Lumia or Huawei Ascend, you can find a nice array of online gambling options.

Blackberry

Even Blackberry users can access some first-rate online casino action. With these sites, devices like the Blackberry PlayBook and Q10 can be your perfect partner for online gambling.
10 Top Tips
Manage Your Bankroll

– When you play at a casino online, you need to play within your means and manage your bankroll. Start with a set budget and do not let your bets exceed what you can afford. Additionally, look for sites that offer good welcome bonuses and reward programs.

Choose the Right Site

– Australians have a great selection of sites to choose from, but different players will benefit more from different sites. Before you choose a casino online, make sure that they have the features and games that are best suited for your betting preferences.

Don't Play Tired

– Many players make the mistake of playing when they are tired. Whether it is because you worked a long shift or you are just enjoying a long stretch, it is better to gamble when you are awake and aware. Tired gamblers make poor decisions that can cost them money.

Look For Progressive Jackpots

– For those who love online pokies, progressive jackpots are the big prize. These jackpots grow with time and then when someone wins it, they start over. If you want a chance to win massive sums, then you should monitor the progressive jackpots on your favourite games.

Don't Drink and Play

– Drinking while you play can be one of the biggest mistakes. Drinking makes it easier to lose track of time, it impairs your judgement and it makes it much more likely that you will make poor decisions.

Look For VIP Rewards

– If online gambling is going to be a regular activity, then you have to consider VIP programs. A good rewards program can add some serious cash to your balance, and it only makes sense to take advantage of these benefits.

Take Regular Breaks

– One of the mistakes that many online gamblers make is to play for long stretches. It is understandable that a person could get caught up in the action of the game, but you need to take frequent breaks. As you play for hours at a time, your mind can get fatigued, and this can lead to mistakes.

Understand the Odds

– Every game has its own odds. Before you start to bet online, consider the odds of the game that you are playing, and try to manage them in a way that gives you the best chance of winning.

Pick the Games You Enjoy

– Of course, you want to win some money when you gamble online, but the real idea is to have a good time. Select casinos that have a wide selection of games that you enjoy playing.

Read Up On The Sites

– You want to know about the site where you place your bets. Along with learning about things like game variety, banking and bonuses, you also want to look for things like third-party auditing, security features and the company's overall reputation in the industry.
Finding the Best Online Gambling Sites in Australia
You can be playing your favourite pokies, blackjack or roulette games in minutes
So how did we decide which sites offered the best online gambling? Australia offers players the choice of a huge number of gambling sites, and the flood of competition brings several blacklisted online casinos that just aren't up to the standards we expect. Luckily our team has done a lot of searching to create a shortlist of the best Australian gambling sites.
We began by looking at welcome bonuses. You get these just for signing up to an online gambling site and some of them can be ripper. Well we have sorted through them to make sure those on our list are the best of the best.
We have also looked at deposit methods, to ensure can make your deposits with no worries. Nothing is worse than finding a great Australian online gambling site, only to discover it doesn't accept your credit cards. You can be playing your favourite pokies games in minutes with our listed online casino sites.
Finally we have looked at customer service, game variety and software. All of these had to be top notch otherwise we would not list the online casino as one of our top Australian online gambling sites.
Now are you ready to indulge Australian tradition and get down to some real money online gambling? Australia players simply need to pick one of our top rated online casinos or sports betting sites and you can be playing great Australian online gambling games in minutes. Huge jackpots and fantastic fun are only a click away, so don't waste time and sign up now!
Frequently Asked Questions
Remember the days when you had to change out of your favourite tee shirt and sandals into finer threads, and possibly take vacation days off work to drive some painful distance to enjoy gambling in a land-based casino? If there's anything about the Internet to be thankful for, it's having transformed all that waiting and effort into the immediacy and simplicity of betting online!
Are all forms of gambling legal in Australia?

They are so long as they're conducted at international online gambling sites and don't constitute live, "in play" betting.

Is gambling online safe?

It is at the sites we recommend. We hold internet gambling sites to the highest possible standards across a range of features from safety and security, to bonuses, to diversity of banking options, to customer service and more.

Who regulates online gambling?

All of our featured casinos are regulated by licensing authorities from the locale in which the sites are based. And not all licensing jurisdictions are created equally. Some of the better jurisdictions include the United Kingdom, Gibraltar, the Isle of Man, and Alderney.

What gambling sites are legal?

Aussies can gamble legally at all online gambling websites except those originating in Australia itself, or sites providing action after a gaming event has begun.

Where do I start?

Start ahead of the pack by visiting us on a regular basis. We pick top Australian online gambling sites and provide you with all the good oil you'll need to be successful at them. Why waste your time doing complicated research when you could be safely enjoying the action now?

What payment method should I use?

The sites we recommend give you heaps of safe banking options, and our own site explores the pros and cons of each in great detail, including cashout speeds. In the end, choose sites we recommend and whose features work best for you.