Citadel Deposits for Online Casinos

Citadel has proven to be a convenient, safe, and fast way for Australian players to fund their online casino accounts. Through Citadel's Instant Banking service, players in Australia and more than 20 other countries can get funds deposited into their online casino account any time and any day. The rapid cash transfer provider uses the latest security features and software, requires a limited amount of information from users, and never shares any of your banking info with third parties.
Funds are transferred into your casino account in seconds
Widely accepted and very inexpensive to use
Solid reputation for reliability and trustworthiness
There's nothing more frustrating for players than having to go through a long process of involved paperwork or having to wait for their deposit to be credited to their account when they want to be enjoying themselves at a gaming table, slot, or video poker machine. Instant Banking by Citadel has alleviated every frustration players experience when they try to fund their online casino account. Our reviews team has put Slotomania top of our recommended sites for Citadel transactions.
Best Citadel Online Casinos
Related Guides
Gambling Guide

Check out our FAQ, get tips for beginners or experts.
Free Games

Visit our free games page and play your favourite casino games.
10 Tips

Improve your online gambling skills with free tips
How Instant Banking Works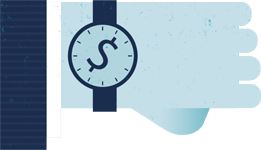 Instant Banking is exactly what the name implies. With this service from Citadel, your online casino account is credited in seconds. This is a cash transfer service, which means there are no credit cards involved, no finance charges, and no need to pay back the money. Players use their cash-on-hand from their bank account to put money into their online casino account. It is as simple as that.
With Instant Banking from Citadel, you simply go to your online casino's banking page and select either Citadel or Instant Banking. You'll then be taken to a page where you'll provide some basic information needed to complete the transaction. Once that information is provided, you'll choose your financial institution from the list provided by Citadel.
You'll be taken to your bank's webpage where you will log in and confirm the transfer. Citadel does not in anyway record nor do they have access to your log in information, and they never share your account information with a third-party. Once the transaction has been confirmed, your real money is transferred to Citadel and they deposit it into your online casino account.
Occasionally, depending upon which bank you use or the online casino, you may have to download a software application to complete the transfer process. The fee for using Instant Banking is low, 1.5 units of the county's currency. There may be additional fees charged by your bank or online casino. If you have questions, consult with their customer personnel.
Advantages of Citadel for Australian Players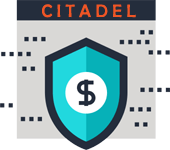 Australian players find that there are various advantages to using Citadel's Instant Banking service. Citadel has created a service that costs very little to use, is extremely fast and efficient, and provides the ultimate in security and safety. It is readily available to Australian online casino players, and numerous Australian banks are part of the Citadel group of financial institutions, making service extremely accessible.
"Citadel has created a cash transfer system that is trusted, secure, and very fast, as money is transferred from your bank to your online casino account in real time."
Citadel is available in more than 20 countries, utilizes more than 300 financial institutions, and is offered as a deposit method by online casinos all over the world. That means that Australian players can use the service to deposit funds in casinos around the world.
Because players never have to share their login information and Citadel severely limits exposure of the player's bank account and routing numbers, the entire Instant banking process is considered to be very safe. Citadel never shares your information with a third-party, and there's no need for your casino to have access to your bank account or any data associated with it.
Instant Banking from Citadel is fast for various reasons. First, there is very little paperwork to fill out, no additional Citadel account to set up, and the actual transfer of funds happens in real-time. That means no additional log in information to remember, no additional accounts to possibly be compromised, and no personal information to share.
The Best Citadel Casinos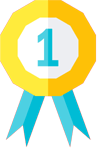 We have taken the time to line up some of the finest Australian online casinos that accept Citadel deposits. The criteria we use in evaluating these casinos are focused on the variety of games offered, quality of bonuses and promotions, devotion to customer service, commitment to security, and superiority of casino software. Our selection of Australian online casinos is top-notch.
When you choose to play at one of our online Australian casinos that accept payment through Citadel, you'll know that you are getting quality in everyway. These are online casinos that you can trust and where you will have a premium gaming experience. The Citadel online casinos we offer are fantastic. Enjoy playing at one or more of them.
Frequently Asked Questions
We've collected and answered numerous FAQs concerning Citadel and its products and services. Take a moment to peruse the various questions and answers we offer below in order to become better acquainted with Citadel and its money transfer services.
What is Citadel?

Citadel is a Canadian based company that offers various online payment products. It is an online service that facilitates instant cash transfers for those in over 20 countries, including Australia. Citadel, which is a subsidiary of Entertainment Systems Inc. (ESI), was founded in 2000. It has become a popular form of online cash transfer.

How does it work?

Citadel provides numerous products to help facilitate the use of cash at online businesses, including Citadel Direct Internet Banking. This payment method may be accessed through your online casino. Using it is easy. There's no need to sign up for a Citadel account. However, depending upon the exact type of service offered, procedures will vary a bit. There are three basic ways in which a Citadel Direct Internet Banking transaction will work. These are:

Payment Assistant Application - The consumer must download the application for this method. If you utilize this interface, you'll be guided through the process, which utilizes your online bank account.
Citadel Webpage – Consumers can use the company webpage to generate an instant banking procedure that is coordinated with your online bank account.
Rapid System – This method generates a Citadel reference number that the consumer uses in conjunction with their bank's online site to make a cash transfer.
The most common procedure is for the online player to go to the cashier or banking page of their online casino. Select the Citadel option, which may be listed as Instant Banking, Direct Banking, or Internet Banking, and you'll be taken to a form. You'll then fill in information regarding how much cash you'd like to deposit. Depending on the system being used, you'll either supply your bank information at this time, including routing number and account number, or you will be taken to you bank's website where you will log in and complete the process. The transfer will then take place.

Do they allow online casino payments?

Yes, Citadel allows online casino payments, and, in Australia, it is a proven and popular method. Online players have found it to be a solid method of keeping their online accounts active and ready for their next wagering session. However, you may be confused by the fact that many online casinos do not identify this service as "Citadel." They may refer to it as Instant Banking, Direct Banking, or Internet Banking. It is, nonetheless, Citadel.

Is it safe to use?

Citadel is a very safe payment method. In terms of protecting your banking information, you never share it with your online casino. You simply use it when filling out the Citadel instant transfer form. Citadel utilizes the information to withdraw cash from your bank account. Once you submit your transaction form, Citadel confirms and authenticates the information, secures the funding, and transfers it into your online casino account. Only Citadel sees your banking information.

How fast are deposits & withdrawals?

Deposits occur in real time, which means that they are instant. Usually, if a transfer is approved, it takes seconds for the cash to be credited to your online casino account. Once it appears in your account, you may use it right then and there.

Withdrawals through Citadel are not always available at online casinos. If you can cash out using Citadel, it may take a few days. This is because many online casinos will often take from two to 10 days to process a withdrawal. Before attempting to withdraw using Citadel, it's advised that online players check with their casino's help desk to determine if this is a feasible option.

How does it compare?

Citadel compares well with other methods. A few of the positives include that it allows you to use your cash-on-hand. Unlike a credit card, which in essence is a loan that charges interest if you don't pay your bill when it comes due, your Citadel Direct Internet Banking transfer is electronic cash. In addition, because you don't use your credit card, there's no compromising your account information.

Citadel transfers are considered to be very safe. Your banking information is only shared with their service, which uses the most advanced encryption technology available, protecting your account. Your online casino never sees your bank account number, nor the bank's routing number. No passwords are shared either.

Finally, Citadel Direct Internet Banking transactions are virtually instantaneous. That means no matter what time it is or what day, when you want cash in your online bank account you will have it. There's no waiting for Citadel or your online casino to process your transaction.

Are there any fees involved?

There are low fees associated with Citadel when you transfer cash into your online casino account. The cost is 1.5 units of local currency per transaction. Also, your bank may charge a fee for making an Internet transfer. For withdrawals, there may be a fee charged by the online casino.