Treasury Hotel and Casino Review
[Image Source: tripadvisor.com]While it's located in two beautiful heritage-site buildings, there is nothing antiquated about The Treasury Hotel and Casino's offerings. Guests will encounter luxurious accommodations in opulent old rooms as well as the latest casino table games and electronic gaming machines. The (perhaps literal) cherry on top is The Treasury's five-star dining and drink options as well as their range of other attractions like its live music venue and nightclub.
In case you had any sort of hesitation, we highlighted and reviewed The Treasury Casino and Hotel so you know exactly what you are getting before you book. Read on and discover all the great reasons to play your trip to Brisbane today.
Something The Treasury has a huge focus on, that many other casinos don't even offer, is their emphasis on catering to poker players.
Casino Info
Something The Treasury has a huge focus on that many other casinos don't even offer is their emphasis on catering to poker players. Cash games can be found daily starting at 10am in The Poker Room and bounty, super deep stack, and satellite tournaments are also regular features. If you'd like to mix things up with some other table games, craps, roulette, blackjack, baccarat, and many of your other standards can all be found on the floor. The more newly popular sic bo, mini-baccarat, or treasury 21 games are also offered in a multitude of betting limits.
Slot enthusiasts on the other hand will be ecstatic at the huge selection (over 1,300) of electronic gaming machines. These include both traditional gaming machines with actual reels and of course the crazy popular "pokie" electronic machines. And playing the slots or pokies offers more than just the chance to win a huge jackpot. The Treasury's Absolute Rewards program earns you exclusive benefits as you play, such as casino dollars that can be spent on gaming or dining, and special credits that can be used to buy products in the Absolute Rewards Shop.
Hotel Info
Number of slots: 1,300
Table games: 80
Minimum age: 18+
Staying in two beautiful Australian heritage-site buildings would be a memorable experience enough with even average accommodations, but The Treasury has taken things a step further. Its lodging and luxuries are among the best in Queensland, if not the country, and its different room options ensure there is something for every sized-travel budget. Standard in every room comes elegant marble bathrooms, complimentary bathrobes and slippers, LCD televisions with in-house movies, high-speed internet, a mini-bar, an in-room safe, and other features way too plentiful to all list here.
Whether you're staying in the "smaller" Deluxe Twin Room or letting loose in the grand Casino Suite, The Treasury offers sensible packages when you book in the interest of saving you money. Simply staying two nights in a Parlour King Room earns you 15% off your reservation and even just one night earns you 10% off. And women having girl's night out can enjoy The Treasury's package of the same name's $50 food and cocktail credit, complimentary chocolates, and sparkling wine delivered to a Deluxe Twin Share room all for an affordable package price.
Hits

Poker players will love the numerous cash tables and the tournaments.

80 table games with various unique ones on-hand.

Over 1,300 gaming machines, including reel and video pokies.
Misses

There is no sports book at the Treasury Casino.
Picture Gallery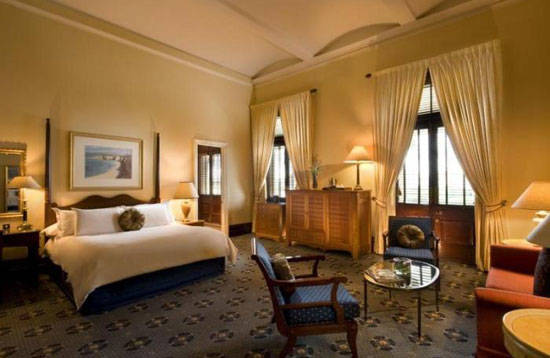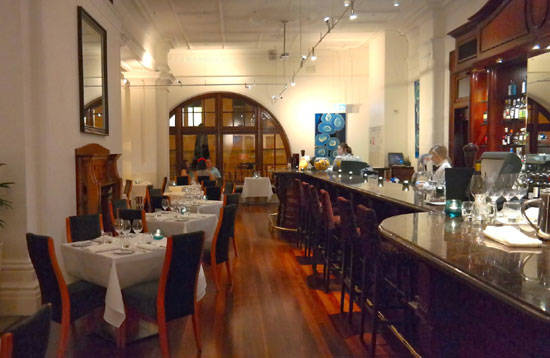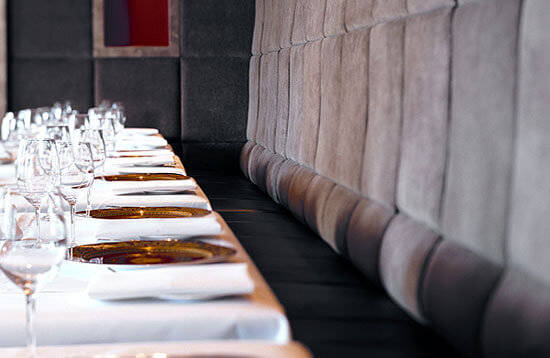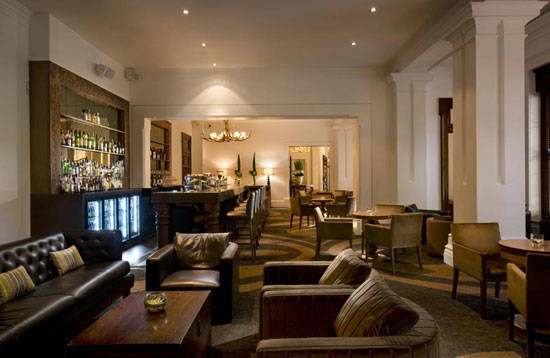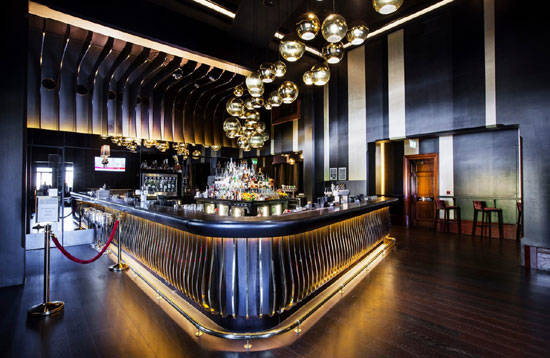 The Restaurants & Bars
The Treasury's six world-class restaurants offer so much variety that you may ask yourself why even bother going to the casino at all after your first taste of their five-star cuisine. The signature Lab restaurant is a recipient of a TripAdvisor Certiicate of Excellence in 2014 and features modern Australian fare paired with an extensive wine list. For something more exotic, check out Fat Noodle or Marco Polo's Asian-inspired menus.
If you're seeking more domestic comfort food, the Kitchen at Treasury's 24/7 open-dining format lets you watch their expert chefs construct your meal to-order right in front of you in a relaxed setting. Similarly, Ryan's on the Park's leather seating and five-star light meal menu allows for relaxed snacking in a soft environment. Ryan's is also a great place for a craft beer or cocktail, as is The Kitty boutique bar or the more sports-oriented TAB Bar.
The Location
Related Tips
Blackjack Tips

Become an online blackjack expert with our top tips
Pokies Tips

Top tips for smarter online pokies play.
Roulette Tips

Improve your roulette play with our free roulette tips.