Australian Gambling and Casino History
Australia has a prestigious gambling and casino history and to cover its origins we need to begin at the very inception of the industry within the country back in the early 19th century.
Where It All Began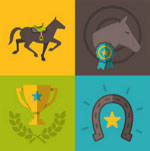 The earliest recording of an official gambling event in Australia is a horse racing meet that occurred in 1810 at Hyde Park in Sydney just 40 years after Captain James Cook made the first landing by a British crew back in 1770. The first lottery was not officially organised until 1880 and the first registered clubs and pubs holding poker machines, commonly known as pokies, were introduced in the 1950s. Thus began an illustrious history of gambling in Australia.
Casino History NSW (New South Wales)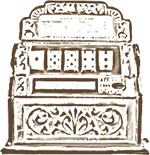 The popularity of gambling in Australia really took off in the New South Wales territory as pokies rose to prominence in the 1950s and 1960s particularly after the New South Wales Gambling and Betting (Poker Machines) Bill was introduced on 22nd August, 1956. Players started to flood to local clubs and pubs where the machines were available to play and it was not long before they were turning a huge profit for the Australian gambling industry.
The increased appeal in the gaming machines was attributed to the clubs offering the machines enjoying more liberal trading hours, the only competition for club-based pokies being on-course betting and the state lottery, clubs being considered more socially acceptable and offering entertainment for a wider demographic, and little legislation controlling the clubs. All of these factors contributed to forging what eventually became the casino gambling history for Australia as players moved from gambling at clubs to casinos.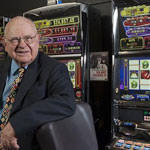 As the popularity in gambling spread from New South Wales across Australia, one native to the Sydney area, Len Ainsworth, decided to begin developing his own pokies and he set up the Aristocrat Leisure Company who then released their first machine in 1953.
The firm has gone on to be Australia's largest manufacturer of the machines and Ainsworth has gone on to become chairman of the gaming developer Ainsworth Game Technology. The current CEO for Aristocrat is Jamie Odell. Despite being based in Sydney, Aristocrat has offices in the US, Russia, Japan, and South Africa. The company has gone down as one of the most influential developers in Australia's casino games history.
There are three main regions where gambling has flourished in the Australian state of New South Wales. Fairfield is where the highest revenues for pokies were recorded as recently as 2013, generating A$391 million in pubs and clubs across the region in just a 9 month period. The Hunter region has 3,206 machines that average a profit of A$44,963.
Finally, the Central Coast Region is home to 1,928 machines that are spread over 37 venues which equates to one poker machine for every 71 adults in the region. These regions have certainly proved to be more profitable than other regions in New South Wales. This is exemplified simply by looking at the Newport casino history where gambling did not take off half as effectively as it did in the three regions stated above.
Darwin Casino History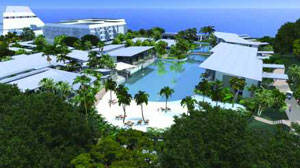 The casino industry really took off in Darwin when a venue called Skycity Casino was granted a licence for operation in 1979 and then officially opened its doors four years later in 1983 under the name of Mindil Beach Casino.
The casino changed names a number of times, including being called the Diamond Beach Hotel and Casino Resort and the MGM Grand Darwin, as it was bought by different casino operators before it was taken over by the Skycity Entertainment Group in 2004 for $195 million who gave it the current name. It has remained the only casino in Darwin and is one of the most famous casinos in the world with 700 pokie machines, 30 casino table games, 7 lavish bars, 5 high class restaurants, and 154 luxury hotel rooms.
Gambling History in Australia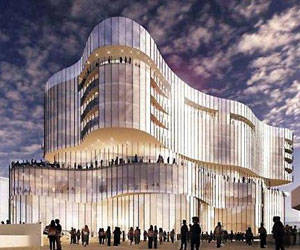 Gambling throughout history in Australia has always been present in one form or another and has continued through until this present day. Nowadays, land-based casinos in Australia are producing multi-million pound revenues that are exceeding expectations. Casinos such as Melbourne's Crown Casino, The Star Sydney Casino and Hotel, and Adelaide Casino are celebrated aspects of Australian culture.
The success of Australia's gambling history will also lay the foundations for how successful the online gaming scene is in Australia. Australia is a nation that has loved gambling from the very moment it was legalised and that adoring relationship that the Australian population holds with the gaming industry is set to continue to grow as casinos continue to thrive both online and in a land-based capacity. For a country with such a rich casino history Australia certainly has a bright future for the gambling industry.