The Security of Online Casinos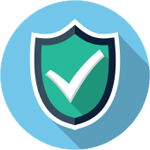 Security in this modern day is one aspect of life that everybody takes seriously. So it is no surprise that Australian players are keen to understand more about how security works when it comes to online casinos.
Famous Online Casino Security Breaches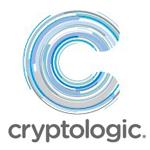 One high profile instance of online casino security being breached came in 2001 when online casino software provider Cryptologic had two of its casino operating licencees hacked and saw 140 players win a total of A$2.4 million after the odds on the casino games were increased.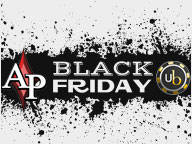 Another incident of security being compromised was uncovered in 2007 when an investigation by CBS's Steve Kroft and the Washington Post's Gil Gaul revealed how players at Absolute Poker and Ultimate Bet were scammed out of their money by an insider working at the sites who used a software hack to see the cards all their opposing players held during card games. Unsurprisingly, these two poker sites were shut down after being indicted by the FBI on allegations of fraud and money laundering in 2011, a day that became known as Black Friday within the online gambling circle.

In 2011, IT expert Ashley Mitchell hacked into an online casino site run by social gaming firm Zynga and managed to direct 400 billion chips worth an estimated A$14.3 million into fake Facebook accounts he had set up.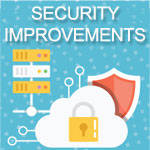 Security Improvements
In recent years, casinos have introduced a number of ways to make their products safer to use for players. Personal identification checks, withdrawal verification, account identifiers, and 24 hour customer service are just a number of methods used by online casinos to tighten security against potential hackings. However, certain questions still remain for some players.
Are Online Casinos Fair?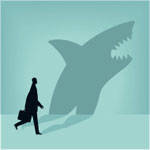 The aim is to make certain that players feel comfortable gambling at the casino sites and part of this is to ensure that players understand the games are fair. The advantage of gambling online is that certain aspects of cheating are completely eradicated. Techniques used by fellow players such as hand mucking, card marking, manipulating shuffling machines, slot machine manipulation, and using devices such as infra-red glasses are not possible online.
Are Online Casinos Rigged?
This is a question that is often asked by players before they hit the casinos. Players sometimes question how the casinos can be trusted not to rig their games in order to gain an unfair advantage over the player. The reality is that the casinos have an RTP associated with their games that is higher than their land-based counterparts because they can afford to do so. A casino does not need to rig its games to become successful. This is achieved by a house edge and publicity of big wins. Trustworthy casinos by the big name brands also state that they are subject to third party and independent audits of their payouts and random number generators to guarantee fair practice.
Trustworthy casinos are subject to third party and independent audits of their payouts to guarantee fair practice.
Are Online Casinos Safe?

Responsible casinos are subjected to independent audits from third party groups to assure its players that it operates in an appropriate manner. This audit can cover a review of payouts, random number generators, and general security. Operators that put player safety and security paramount will display the necessary logos to show its affiliation to regulators and auditors that help to maintain its high standards.
Are Online Casinos Safe to Play?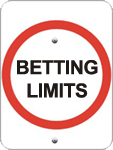 It is vital for a casino to want to create a safe environment for players to play at. This goes beyond simply looking after the well-being of players and their accounts. Reliable casinos will do everything they can to encourage responsible gambling and also offer self-exclusion options for players that wish to avoid any marketing material from the casinos. A number of casinos also offer betting limits for players that wish to play within a budget.

Are Online Gambling Sites Safe?
Gambling operators will always be susceptible to hacking attempts but they do everything in their power to limit the risk of this occurring by carrying out regular audits, software updates and changes, and 24/7 observation of its traffic.
Are Online Casinos Legit?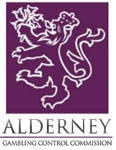 It is mandatory for a casino to apply for an operating licence with the licensing body that offers licences for the jurisdiction that the casino wishes to operate in. This means that casinos that wish to offer a product in a territory such as Australia, or the UK, or the US must apply for a licence with a body that supplies licences for those territories such as the Alderney Gambling Control Commission or the Gibraltar Betting and Gaming Association. The casino must also fall into accordance with the territory's laws and regulations. Legitimate casinos provide players with the official documentation required to operate within a territory on their site so players know they are authentic and reliable.

Safest Payment Options
A range of secure payment options that are both safe and reliable to use are offered to players. These include direct methods of payment such as credit card and debit cards as well as methods that use an e-wallet method of payment such as PayPal, Neteller, and Skrill.