Sensible Casino Bankroll Management

Playing at casinos online can be a fantastic source of enjoyment but to maximise the gaming experience it is important to establish sensible bankroll management to ensure the losses do not overshadow your playing time.
How Much Should You Bet?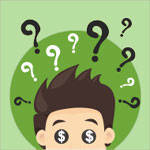 An intelligently planned bankroll management strategy can play a pivotal role in making sure that your gambling budget is not used up too quickly forcing you to dip into funds outside of your initial budget. This not only helps you from a financial stand point but it also aids you in extending the amount of time you are playing at the casinos.
The amount you budget is a personal decision and will become your bankroll definition. One of the most commonly used phrases on the gambling scene is "only bet what you can afford to lose". The biggest trap that you can fall into is chasing losses in an effort to eradicate any damage to your budget that has occurred through a loss or several losses. This simple advice can be the difference between you losing control and maintaining a composed grip on your budget.
How to Build a Bankroll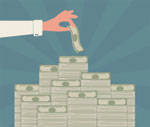 Bankroll management requires discipline and patience. Do not become concerned if you hit a couple of early losses when building a bankroll. There is no limit on your playing time. Time is on your side. Play conservatively to maximise your gaming experience and take the small wins where you can to slowly build your bankroll. Do not get lured in to the high risk big bets too early. The potential detrimental impact of losing these bets could really harm your bankroll.
Divide and Conquer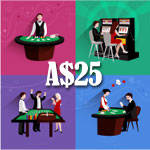 A key part of success when it comes to casino bankroll management is dividing up your budget to limit the damage you suffer from any losses. If you have a budget of A$100 then allocate A$25 for poker, A$25 for roulette, A$25 for slots, and A$25 for blackjack. This way if you strike out on one game then you still have a budget left for the other games.
On the flip side, any wins that occur on each game can then be split between the other games to boost the balance across the board. This is where the term "don't put all your eggs in one basket" really comes true. Do not put all your budget on one casino game. Hedge your bets. Limit the damage. Maximise the opportunity of success. Don't forget to put some of the winnings back into your bank balance as well!
Increase Your Bets When Winning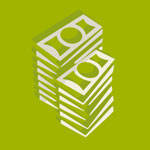 A number of key strategies in casino table games such as blackjack and roulette require players to bet bigger when they win. The theory behind this is that you have the previous win to cover any loss from a bigger bet but you also have an opportunity to then win larger amounts. On the contrary, when you are suffering losses it is wise to decrease your bets until you start hitting wins to rebuild from any losses incurred.
Understand When to Quit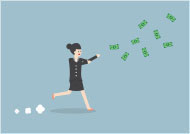 This follows down a similar path to the "don't go chasing your losses" mantra. Knowing when to quit is a mentality to adopt when you're on a hot and cold streak respectively. If you're on a hot streak then you might want to consider stopping before you hit a big downer. However, if you're on a cold streak it is sometimes better to just call the betting to an end and go back to it with a fresh approach at another time. There is no proven formula to this. You must simply study the situation you are in and work out if you are losing too much to carry on or if your luck feels like it is due to run out when you're on a hot streak.
Maintain Discipline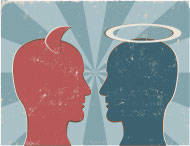 The temptation is always there when betting to get carried away when you're on a good or bad run. If you're winning on a number of bets then the temptation is there to think that a much bigger bet will draw a bigger win. However, that could see you negate any winnings you've built up if you suffer a big loss. The same goes for losses. It is easy to think that one big bet and a big win would cover any losses.
However, that could also plunge you deeper into trouble. Have a game plan and do not drift from it. Bankroll variance can be a cruel mistress so avoid any quick changes to your betting and bankroll strategy. It is absolutely crucial that you maintain discipline when it comes to casino bankroll strategy.
Take the small wins where you can to slowly build your bankroll. Do not get lured in to the high risk big bets too early.
Pick The Right Casino Games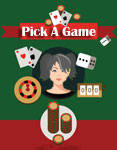 The best way you can build your bankroll is by picking the right casino games. Do not choose to bet on a game that you have little experience of playing. We are all familiar with the term "beginner's luck" but that is not something that should be relied upon when choosing which games to play. Opt for the games you feel most comfortable playing in order to give you the best chance of success. Knowledge is power after all.
Choose the Best Casino Bonus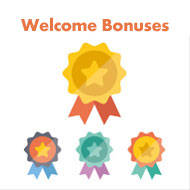 Finally, choosing the right casino bonus for you will help your bankroll strategy. There is no point opting for a bonus that offers you free spins on a slots title if you have no knowledge of how to play slots. There is also no point taking on a comp points bonus if you have no intention of playing the games that you can achieve the comp points on.
If you are a new player to a casino then check out their welcome bonuses. If you plan on making several deposits then explore the potential deposit bonuses on offer. Decide how you will play and bet at these casinos and then make an informed choice of which casino bonus to opt for to then maximise the potential weight of your playing budget. This will help you to start your bankroll management strategy in the best way possible.