Wrest Point Hotel and Casino Review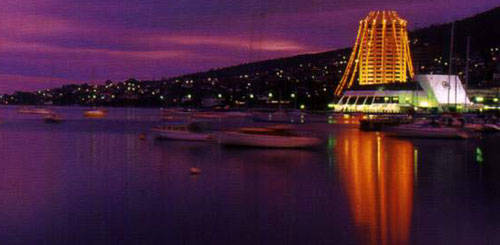 [Image Source: viewtasmania.com.au]Opened as Australia's first casino in 1973 as a way to bring in tourists to Tasmania, the Wrest Point Casino and Hotel is still accomplishing that job decades later. The complex's iconic architecture offers stunning views from its rooms and restaurants, and the casino itself has an electric atmosphere that is impossible to find elsewhere in the city.
We were lucky enough to review the landmark casino's table games, slots, hotel, dining options, and other amenities. Read on to discover why you should considering planning a trip to Tasmania today.
The casino has an electric atmosphere that is impossible to find elsewhere in the city.
The Wrest Point Casino
Website: wrestpoint.com.au
Address: 410 Sandy Bay Rd, Sandy Bay TAS 7005, Australia
Phone: +61 1800 030 611
As Australia's oldest casino, it's no wonder that Wrest Point seems to know exactly what they are doing in the way of offering a world class casino gambling experience. An amble variety of table games? More slots than you could possibly try in a single weekend? VIP gaming? Check, check, check. As if that weren't enough, Wrest Point also offers keno, TOTE, and poker for your gaming pleasure.
Table games include blackjack, federal pontoon, roulette, money wheel, and federal baccarat. Most start at $10 and tables are open from 2PM until late every day of the week. On the slot end, the machines range from 1c (as in 100 bets for a dollar) to dollar machines. Many of these machines feature the ever-popular linked jackpots that can build up to be tens of thousands of AUD. Finally, poker players will love hanging out in the Poker Pit four nights of the week, where hold 'em throwdowns happen regularly and the house takes no commission on pots less than $20.
The Hotel
Number of slots: 737
Table games: 22
Minimum age: 18+
Considering that the site where the casino currently sits once belonged to The Wrest Point Riviera Hotel (opened in 1939), it's no surprise that the current Wrest Point's hotel game is top notch. Still the tallest building in Hobart, the renowned building offers 4.5 and up star comfort in a variety of room styles. Staying in any of these rooms means you get access to incredible features like ferry access into the city, a full health club with heated pool and spa, and covered parking.
At the lower end of these price points is the Motor Inn, perfect for cost-conscious travelers that still want all the creature comforts of a luxury hotel. All Motor Inn rooms come with flat screen TVs, double and/or single beds, a mini-bar, and complimentary newspapers and car parking. At the other end of the spectrum are the Tower Premier Suites. Complete with its own deep spa bath, king sized bed, lounge area, and of course stunning views of Hobart, there's not a single knock against these rooms that we could come up with.
Hits

Over 700 pokies with many offering progressive payouts.

The Poker Pit provides cash games four nights a week.

For horserace fans, pari-mutuel tote betting is available.
Misses

Table game minimums start at 10 AUD, which is higher than other casinos.
Picture Gallery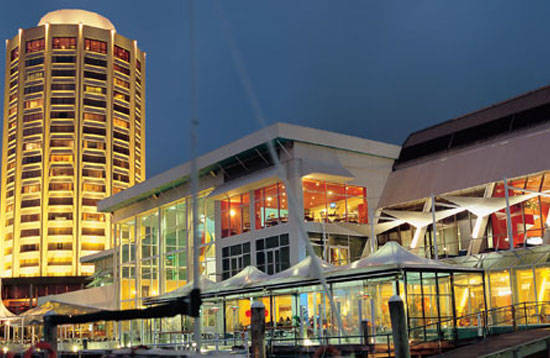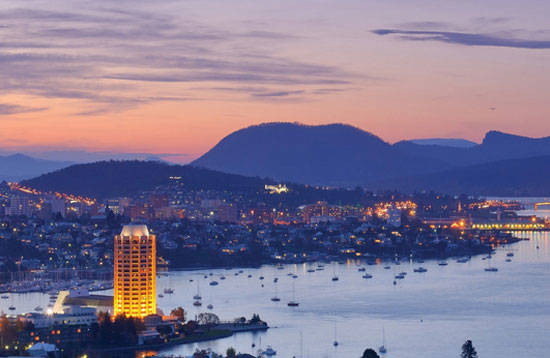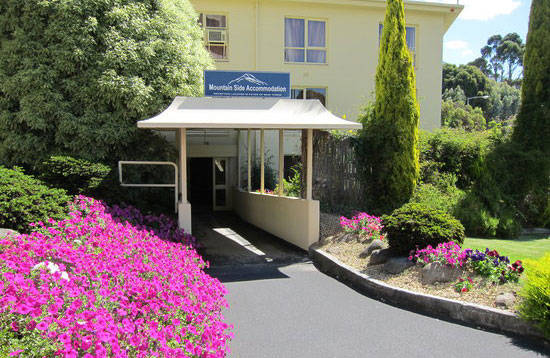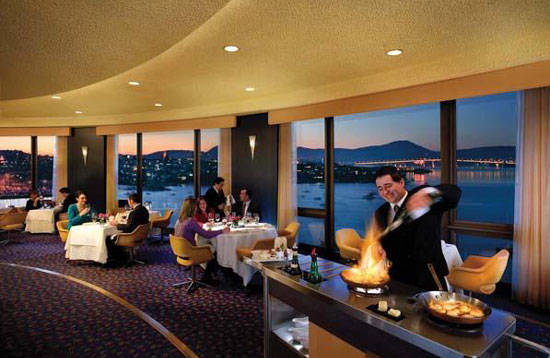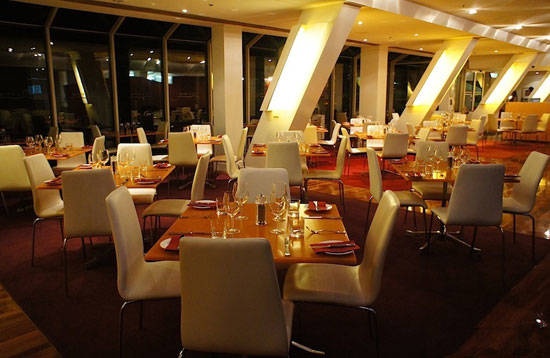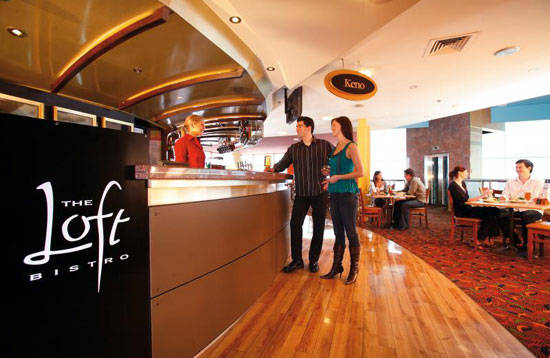 Restaurants & Bars
Headed by acclaimed Executive Chef Andre Kropp and his team of world-class cooks, Wrest Point offers five restaurants and eateries that won't do anything less than leave an amazing impression. The obvious mention is going to be perhaps what Wrest Point is most famous for its Point Revolving Restaurant. Over forty years, its view leaves you breathless seventeen floors above the River Derwent. Just as beautiful are its dining menus, whose highlights include five courses of duck and pinot, classic French dishes, and contemporary Tasmanian favourites.
Elsewhere, the Pier One Restaurant and Bar also offers an immaculate view of its own, this one right on the river's waterfront. The fare ranges from succulent oysters, to grilled ciabatta, to artisan pizzas. Another favourite of Wrest Point visitors is the Loft Bistro, a pub with yet another stunning waterfront view. Great for families, this casual joint features special just about every night of the week including trivia on Tuesdays.
The Location
Related Tips
Blackjack Tips

Become an online blackjack expert with our top tips
Pokies Tips

Top tips for smarter online pokies play.
Roulette Tips

Improve your roulette play with our free roulette tips.