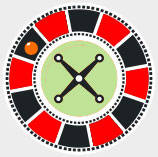 Guide To Online French Roulette
French Roulette is the original version of the game and in some ways the simplest.
The all-green design is stylish and visually appealing, and it transports you straight to the famous casinos in Monte Carlo and on the French Riviera.
To help you get the best gaming experience with French Roulette, our reviews team have gone through the top Australian casino sites to give you a shortlist of the very best. The number 1 site overall is Slotomania, and you are certain to get a quality Roulette game at any of the recommended sites here.
French Roulette Rules:
A French Roulette table has numbers 0 to 36
It doesn't have the double-zero that you will find on an American Roulette table.
Another difference is that the numbers on the table are all green.
However French Roulette bets still include the traditional red or black even-money bet, as the numbers on the wheel itself are divided between the two colours.
Top Rated French Roulette Casinos
Related Tips
Blackjack Tips

Become an online blackjack expert with our top tips
Pokies Tips

Top tips for smarter online pokies play.
Roulette Tips

Improve your roulette play with our free roulette tips.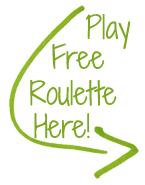 History:
French Roulette is where the game started, with its first recorded use occurring in Paris in the 1790s, and the name 'roulette' comes from the French for 'little wheel'. In fact, there are even earlier references to the game, and its origins are thought to lie with French mathematician Blaise Pascal in the 17th century. The game has undergone some changes over time, and a French Roulette table originally had two zeroes before the single-zero version became the standard in the mid-19th century. Online, French Roulette strategy has not needed to adjust as the game has always been played with a single zero.
French Roulette Bets:
One thing that every player should remember is that the single zero, coupled with the La Partage and En Prison rules, make French Roulette the most profitable for players in the long run.
You can make all the usual inside and outside bets, and French Roulette odds are the same as most other variants. Inside bets are on individual numbers (with odds of 35:1 if your number comes in), two numbers (17:1), a line of three numbers (11:1), a corner bet, covering four numbers (8:1) or a six-line bet (two adjacent streets, with odds of 5:1). Outside bets include odd or even, red or black, or high or low, all of which are even-money bets, paying 1:1. You can also bet on dozens and columns (sets of 12 numbers) for odds of 2:1. The instructions might be in a foreign language, but most online casinos will provide English translations of French Roulette bets on-screen so you don't need to worry if you're not sure what words like 'manque' or 'passe' mean - it's all explained for you.
French Roulette Odds:
French Roulette Odds are largely the same as other variants, with payouts of 1:1 on even-money bets all the way up to 35:1 on 'straight-up' bets on a single number. However there are also some French Roulette rules which are unique to the game. First up is the 'La Partage' rule, which means if you make an even-money bet and the ball lands on zero then you only lose half of the amount staked, making your money last longer. Think of it as a form of insurance, and one of the best French Roulette tips we've ever been given is to always stay aware of the benefits of La Partage. Of course, if you're a bit more of a gambler you can try your luck with another of the unique French Roulette rules, 'En Prison' - if you make an even-money bet and the ball lands on zero, you can leave your bet 'in prison' and get it all back if your next even-money bet comes in.
French Roulette Strategy:
As with most roulette games, French Roulette strategy depends on how much gamble you have in you, and many players like to mix up inside bets and outside bets. You can win big with the straight up bets, but if you want to make your money last longer and give yourself more chances of hitting a big score, you can give yourself some insurance by placing outside bets at the same time. There are some French Roulette tips that you should follow. One thing that every player should remember, for example, is that the single zero, coupled with the La Partage and En Prison rules, make French Roulette the most profitable for players in the long run.
More Roulette Games Guides
European

Find out how to win at European Roulette.
Multi-Ball

Learn how to play Multi Ball Roulette and the strategies of the game.
American

Find the best American Roulette tips and strategy.
Frequently Asked Questions
How Does French Roulette Work?

French roulette is the most optimal way to play roulette. You'll experience the game as it was supposed to be played; in it's purest form. Players enjoy better odds with French roulette, as there is no additional zero on the table like its American counterpart. French roulette also has two more rules that players can make use of. The 'La Partage' rule allows you to keep half of the money you'd otherwise lose, if you make an even money bet and the ball lands on zero. The 'En Prison' rule gives the player the chance to win it all back. Simply bet again, leaving your bet where it is, and if an even bet comes through you get both rounds of money back! These two simple additions to the game are the reason why it's far more beneficial to play French roulette than any other version of the game.

Is It Popular?

French roulette is popular with the players, but not as popular with the casinos! Because it's far more profitable for gamblers, often casinos are a little hesitant to list it, especially when they know that pundits still love to play American roulette. However, we recommend that if you can find a decent casino that allows you to play this version, you should take it.

How Does It Compare To Other Variations?

French roulette has the most favourable odds compared to other versions of roulette. This is thanks to the inclusions of the rules 'En Prison' and 'La Partage' as well as the removal of the double zero. Aesthetically, the numbers on the board look a little different, as they are all green. However, in every other aspect the game is identical to the other variations.

What Are The Odds Like?

If you are making even money bets, the house edge is reduced to an incredible 1.35%. This beats the other variations significantly, even European roulette, which has a reputation for being the best at 2.7%. Avoid American roulette if at all possible, as it has a staggering house edge of 5.25%.

Can I Use A Roulette System To Play?

Using a roulette system is often extremely beneficial to players, both veteran and amateur. Because the game depends so much on chance, it can be extremely helpful to have a system in place to regulate betting. While the systems may not guarantee a payout, they will help you to keep track of the time spent on the board and the amount of money won and lost, particularly if you are noting it all down. Just remember that with systems like the Martingale, where you double your bet every time you lose, there is a chance that you could hit the house betting limit before you cash out! So, even when using systems only ever make bets you can afford to lose.

More Popular Games