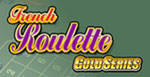 French Roulette Gold Review
French Roulette Gold is one of the premium roulette games by Microgaming available on Australian online casinos. This traditional variation of the iconic casino table game perfectly captures the classy atmosphere of a luxury casino where great fortunes can be made and unmade by a single spin of the wheel.
Overall Rating: 9/10
Play French Roulette Gold Now!
French Roulette Gold is an exciting and dynamic roulette game that brings the elegance of a classic casino game to your screen. In true Microgaming fashion, this game offers Aussie players a quality gaming experience. You can simply sit back and relax to the sound of soft background music while the ball makes its journey the wheel, or pore over the on-screen statistics and explore the variety of betting options available to devise a winning strategy.

French Roulette Gold Details
French Roulette Gold is an authentic recreation of the classic casino table game that is played European-style with a single zero. The game features a 3D roulette wheel spinning on the screen, heaps of on-screen statistics to help you keep track of the latest plays and hot and cold numbers, as well as a virtual table brimming with all the betting options you'd expect to find at a land casino.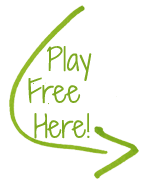 French Roulette Gold Gameplay
French Roulette Gold features specific betting methods found only in French roulette and many of the events in the game are referred to by their traditional French names. To play this game, simply select your desired bet amount by setting your chip value using the controls at the bottom of the screen. Deposit your wager on the table by clicking on the betting area. You can bet on a specific number or column, manque or passe, odd or even, and red or black. When you're done, click on the spin button to set the ball in motion. After the ball settles in one of the 37 pockets, the winning number appears on screen and winnings are given out accordingly.
Betting Ranges
French Roulette Gold gives Aussie players the chance to take a spin at the wheel for as little as 1 credit. The range of betting chips available starts at 1 credit and goes all the way up to 50 credits. The game is suited for players of all budget sizes, whether low-rollers or high-rollers, since you can get started with very low bets and the maximum bet is variable, going as high as you're willing to dare.
French Roulette Gold sets itself apart with its stunning, crystal-clear graphics, giving Oz players the closest possible alternative to playing French roulette in Monaco!
Game Features

As part of the Gold series of casino games launched by Microgaming, French Roulette Gold sets itself apart with its stunning, crystal-clear graphics, giving Oz players the closest possible alternative to playing French roulette in Monaco! Its enhanced animations, realistic sound effects, multiple adjustable camera views, and the ability to customise your table layout ought to make this a punter favourite, and better still, French Roulette Gold also features an Auto Play feature, which lets you repeat a particular wager a specified number of times, as well as an Expert Mode which includes an advanced chip management system.

French Roulette Gold Payouts
You can quickly find out your potential payout each time you make a bet on French Roulette Gold on an Aussie online casino, thanks to the intuitive on-screen stats and the paytable which you can view anytime during the game. Straight up pays 35 times, a split 17 times, street 11 times, square bets 8 times, line bets five times, bets made on columns or dozen pay twice as much, while evens pay out the same amount wagered. Bonne chance!
Frequently Asked Questions
What Is French Gold Roulette?

This game is a premium version of French roulette, created by online gaming developer giants Microgaming. French Gold Roulette brings you the ambiance of the upmarket casino, without the necessity of ever having to leave your living room.

How Does It Work?

It works in the same way as regular online French roulette. You place your bets, spin the wheel and then reap the rewards! The main difference is the quality of the game. Expect brilliant graphics and surround sound that help you feel as though you were really right there, in the bright lights of the casino.

Is It Popular?

French Roulette Gold is popular amongst elite roulette players. Not only does it offer the best house edge and odds of winning, it also provides you with a first class experience while in the room.

How Does It Compare To Other Variations?

French Gold Roulette is one of the best variations you can play. You can makes bets with only one credit, but if you 'd rather walk on the riskier side of life – you can wager up to 50 credits. While it's an elite game, with some of the best graphics on the market, it still caters to gamers from all budgets. Compared to American and European roulette, the chances of you winning are much, much higher, thanks to the reduced house edge with the addition of the French rules "La Partage" and "En Prison". Do note that this reduced edge only applies when you make even bets.

What Are The Odds Like?

When making even bets the house edge is reduced to 1.35%. The addition of the rules "La Partage" and "En Prison" make this possible. If you land on zero after making an even bet you have the option of receiving half of your bet back, or leaving it "En Prison" for a chance to win it all back in the next round. While there is only a small chance of this situation occurring, every little helps!

Where Can I Play?

Simply follow the links on this page to find excellent casinos to play French Roulette Gold in. You won't be disappointed!

Can I Use A Roulette System To Play?

You can certainly use a roulette system for French roulette. Remember that if you do, stick to making even bets where possible as this increases your chances of winning.

More Popular Games