Online Pokies Tournaments Australia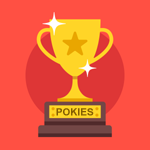 There is a reason that online pokies tournaments are so popular with Australian online casino players: they offer players the chance to win some mega moolah. Brick and mortar pokies players will be familiar with the setup up of online slots tournaments as live and online tournaments are essentially identical.
Click here to check out the updated schedule of upcoming online pokies tournaments!
The difference is that online casino pokies tournaments are much bigger and tap into many more players, meaning the prizes are also huge.
Slotomania
ticks all of our review team's boxes for lucrative tournaments, and here we have shortlisted Australia's top online pokies casinos to let you get your very own piece of the action.
Hundreds of different pokies.
Multi-million dollar jackpots.
A safe, secure setting for Aussie pokie fans.
Free entry to many pokie tournaments.
Best Pokies Tournament Online Casinos 2023
Related Tips
Blackjack Tips

Become an online blackjack expert with our top tips
Pokies Tips

Top tips for smarter online pokies play.
Roulette Tips

Improve your roulette play with our free roulette tips.
Playing Casino Pokies Tournaments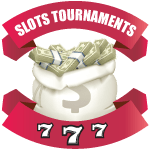 To add some spice into the mix, Australian tournaments on online pokies machines come in a wide variety of flavours. Of all of these, and perhaps understandably, the freeroll is the most popular. This online slots tournament is completely free to enter and is normally given as part of a promotion to players who already play for real money.
However, some online pokies freerolls are offered to new Australian online casino players to get them involved in the gaming and provide them with a chance to give their bankroll a major boost if they are lucky enough to win.
Online pokies tournaments in Australia generally work on a single principle: you play a specific pokies game online for a limited amount of time (normally a day). The player who accumulates the most profit in this time period is the winner of the online slots tournament.
When online casino pokies tournaments run for a long period, they normally involve a published leader board that tracks the results of the players. In these cases there are often additional prizes for being at the top of the leader board for a specific amount of time.
You don't want to be competing on the same pokies machine month after month - that will get boring faster than watching paint dry.
The Best Slots Tournaments for Australian Players
Casinos differ in the tournament offerings they have. However, we have carefully researched and reviewed dozens of them to bring you our list of the very best online pokies tournament casinos for Australian players. Some you can even play from your mobile, at any location.
Each online slots tournaments casino we have listed has excellent welcome bonuses and plenty of deposit options to allow you to jump straight into the action. In addition, every online pokies tournaments site that we have recommended offers 24/7 customer support to help you out if you encounter any difficulties.
However, while the above are important, we have also looked at the frequency of the online pokies tournaments being offered and the variety of the slots games being used. You don't want to be competing on the same pokies machine month after month – that will get boring faster than watching paint dry. So each online slots casino that we have selected provides you with varied gaming.
There are online pokies tournaments running right now. So click on one of our Australian online casinos, download the software, sign up and get involved in some great pokies action. Those jackpots are not going to wait for you – so do it now!
Frequently Asked Questions
If you love the pokies, you'll be madly in love with competing with others for leader board positions in pokie tournaments. There are several different flavours distinguished by how you enter tournaments and how long they run. Some of the varieties have names like "Survivor", "Extender", "One Shot", and "Reloader".
What are pokies tournaments?

Pokies tournaments consist of individual players competing with each other for the highest score on either the same or specific pokies. In addition to winning as you normally would on a machine, you could also win by becoming a top leader board player for that game.

How do they work?

First, you enter the tournament. Some require an entry fee, but others are freeroll tournaments that don't require an entry fee. The entry fee variety typically has bigger prizes.

Next, you simply play to your heart's content, racking up tournament points along the way. Same day pokie tournaments last only a day, so you could win the jackpot the very same day. Other pokie tournaments run for longer periods of time.

Are they for experienced players?

No. Anybody can play and, more importantly, win. But even if you don't cream the top prize, you can be sure you'll have heaps of fun trying!

Can I play for free?

You can if you establish yourself as a regular customer of a site that hosts pokie tournaments. Invitations to freeroll pokie tournaments are one of the better perks of becoming and remaining loyal.
More of the Best Online Pokies